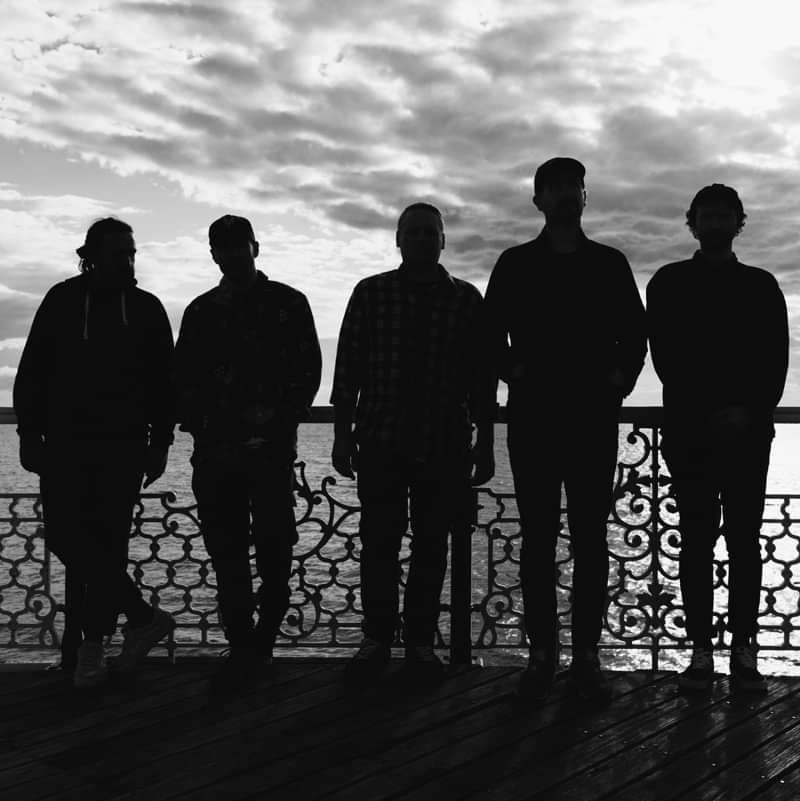 Lout Promotions presents:
Lonely The Brave
+ Tom A. Smith
£15
Entry Requirements: 14+
General Admission (e-ticket)
Line Up
The normalcies of life are the things that make us shine the most. The little moments in our day-to-day lives that, on the surface, don't feel too significant but, deep down, make us tick. A cup of coffee to get you going in the morning. A song coming on the radio that you haven't heard in years. Taking the scenic route on your way to work so that you can take in your favourite view. A sit down in your favourite chair after you feel like you showed the world what you're made of. These are things that make us feel the most human. That grounds us in the here and now and reminds us what the whole purpose of this is. That reminds us what it means to feel, and we do to feel the life we live so vibrantly.
This is a feeling that Lonely The Brave have spent their career mastering. Creating music that shines like the sun through your kitchen window in the morning and injects that light straight into your heart. But their astonishing journey has always been leading up to this; 'What We Do To Feel', their fourth full-length album. Grand yet intimate, overtly powerful yet deeply personal, it is a record fuelled by care, clarity and consideration for ourselves and each other.
"Our records always end up being whatever they want to be, and then we all work around that," guitarist Mark Trotter comments. "You can plan it out as much as you want, but you're just along for the ride. That's the most exciting part, seeing what it decided to be. With this album, we're certainly more mature as people and as a band. That makes sense with everything that has happened since our last one."
That's an understatement, to say the least. 2021's 'The Hope List' was released during a transitional period for both the band and the world. Being the first album to feature vocalist Jack Bennett, it was a case of making sure that everything could still flow as expected. Since then, life has done its thing. Drummer Gavin 'Mo' Edgeley became a dad, whilst guitarist Ross Smithwick opened a restaurant with his wife. There's been hope, hardship, hurdles, and acceptance of the daily routine that comes with just existing.
Though these things eventually inspired each member to approach writing again. Forging their individual parts between tending to their other responsibilities before finding time to make it over to Lapwing Studio, where Jack would record and eventually produce the record, it was the first time the band had been so separate in an album process. That's why ensuring they pulled as much joy out of their time as possible was vital.
"We couldn't sit in a room for weeks on end working on everything, so just enjoy it as much as possible," Jack adds. "In the band's world, I just want them to be as creative as possible. I didn't focus on my vocals until the end because I wanted them to squeeze as much out of themselves as possible. Do everything they would wish to as songwriters and have no intrusions."
That's just one way that 'What We Do To Feel' pushes the boundaries of what Lonely The Brave can be. The sweeping melodies are still very much there, sending shivers coursing up and down the spine. But now there are sprinklings of synths and flourishes of strings, adding texture, depth and drama to their intricate compositions. Not worrying for once about how they will pull something off on the live stage and just indulging in the happiness that comes with pushing your limits. Following the heart and soul as closely as possible and building upon it.
But more than anything, it was remembering that life is all about this. Not taking for granted how amazing it is that they have an outlet to bridge the gap between dream and reality. Revelling in every moment and feeling the electricity pulsing through their veins.
The result is an extraordinary piece of art designed to touch your soul however you see fit. Whether you're going through a seismic shift or just deciding what you want for your lunch, there is the very essence of what it means to be within these songs. There are the soft edges of 'Our Sketch Out' and dark clouds of 'Victim', the gorgeous pacing of 'In The Well' and the awe-inspiring colour of 'The Bear'. It is a record that represents everything that Lonely The Brave is to its members as much as to the people who support them. A solace, a safe place and a sensational outlet for whatever feeling you need to express. The thing that makes all of this make sense.
In letting life do what it needs to do, Lonely The Brave have crafted their most heartfelt, honest and human record to date. 'What We Do To Feel' is a collection of songs that will mean a thousand things to a thousand different people depending on how their everyday looks. And as long as that is the case, the band will continue down this path. Because when all is said and done, how we feel is all we really have.
"Everything changes, but the one constant in my life is the band," Mark concludes. "It may shift and morph into other things as we progress, but it is the thing that is always there. It's been there in my life so for long it doesn't bear thinking about. Does it define me? It's certainly a huge part of me. Everything is entwined with it, especially my family. But for us to have been allowed to get to a point where we can create something where all these things we have done along the way still make sense. "That means everything."